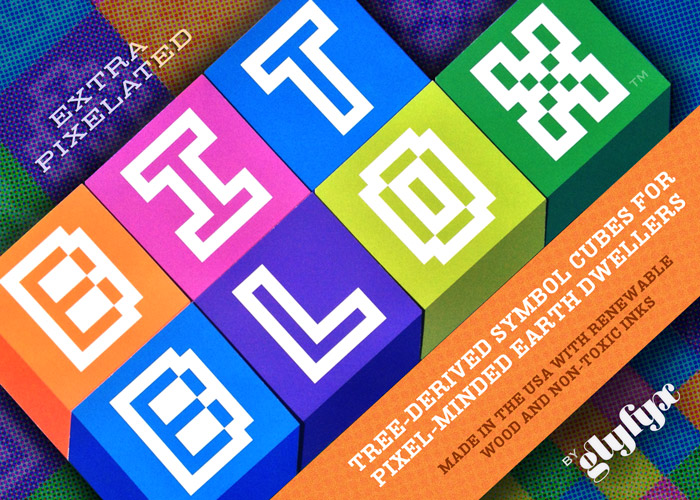 Glyfyx is is happy to announce the formal release of BITBLOX: wooden alphabet blocks for the Digital Age.
Each set includes 28 colorful blocks, featuring 168 pixel letters, numbers, symbols and pictograms.
Bitblox are a limited-edition item, available exclusively from Glyfyx. A numbered and signed Certificate of Authenticity accompanies each set. The blocks are hand-manufactured in the United States from renewable, American grown, kiln-dried basswood; and printed with non-toxic, child-safe inks.
Supplies are limited, so order your set today!