We've got some fun free alphabet based items for our friends on Facebook and Twitter! Our current kit includes an Alphabuild sticker sheet and colorful alphabet and robot postcards, plus a couple of shimmery balloons.* If we find any other cool, flattish items here at the Glyfyx lounge, we'll also pop one of those into your envelope!
Getting these freebies is easy! Just…
1. Follow us on Twitter, or Like us on Facebook. Doing both on the same day will get you two sticker sheets. If you also leave an iTunes review for Alphabuild and let us know about it, that'll get you even more goodies.
2. Then sign up below! Rest assured that we'll only use your contact info for addressing your envelope. We fully respect your information and abide by a very strict Privacy Policy.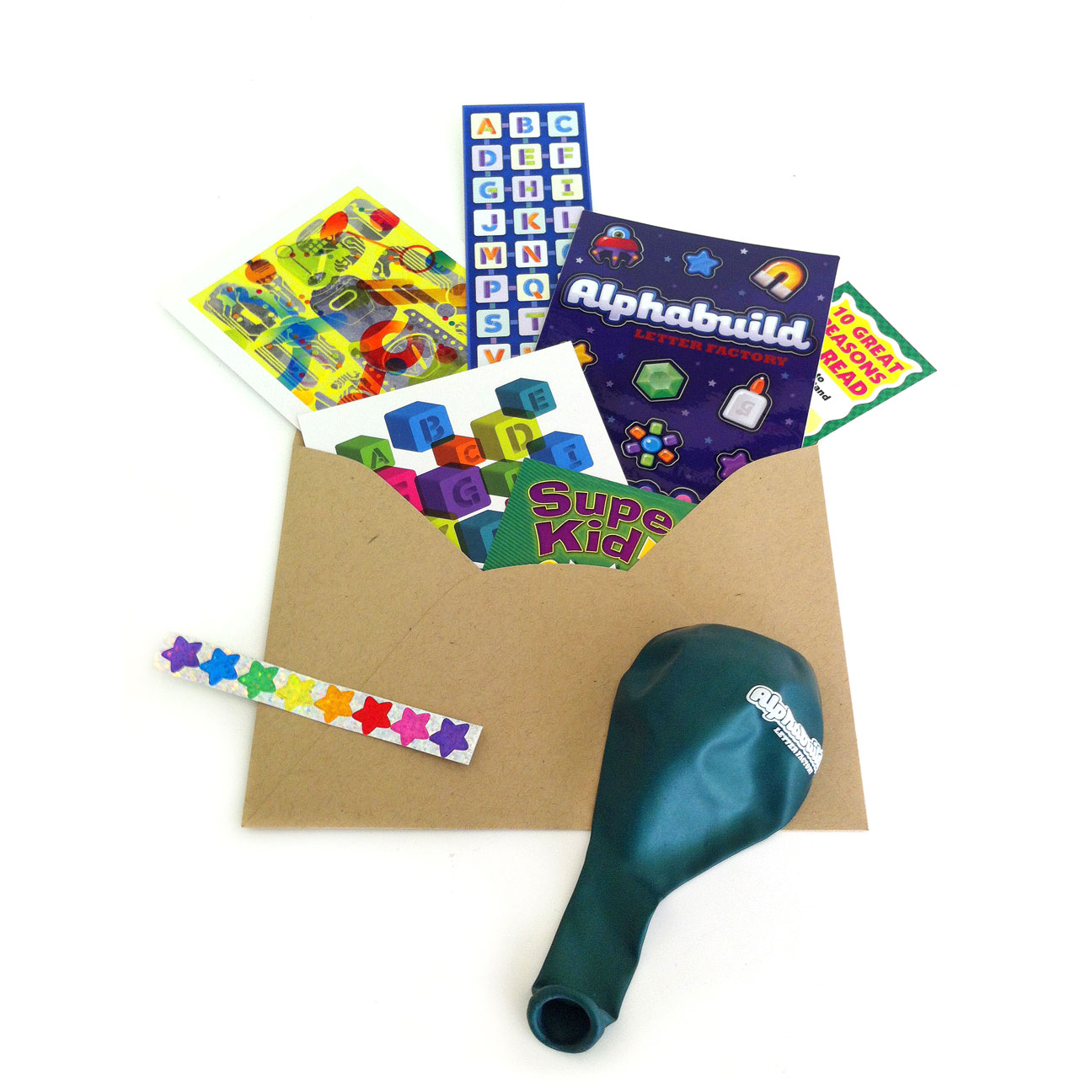 Free Alphabet Goody Pack
RULES: No purchase is necessary to participate in this giveaway. Contact us if you're interested in receiving the giveaway items without joining Glyfyx on Facebook or Twitter. By participating in this promotion, or by contacting Glyfyx, Inc, you certify that you are at least 13 years of age. This promotional offer is valid through December 31, 2013, or while supplies last. Giveaway items are subject to change or substitution without notice, however they will be more or less equivalent to what is described here. This giveaway is available internationally, except where prohibited. *Packages mailed to certain countries may exclude the balloons in order to conform to Customs guidelines.