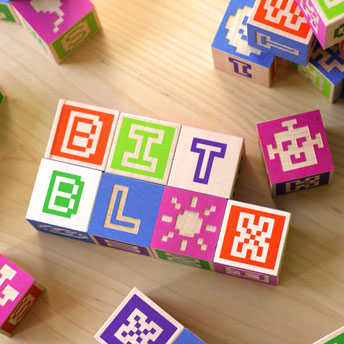 Spell, build and decorate with these beautifully crafted wooden alphabet blocks. A truly unique tribute to the pixel!
Each Bitblox package includes 28 wooden blocks, a numbered Certificate of Authenticity and 8 bonus OpenType fonts.
Made entirely in the USA from renewable wood and printed with non-toxic, child-safe inks.
Bitblox are a limited edition, short-run item. Available exclusively from Glyfyx. Get yours while they last!