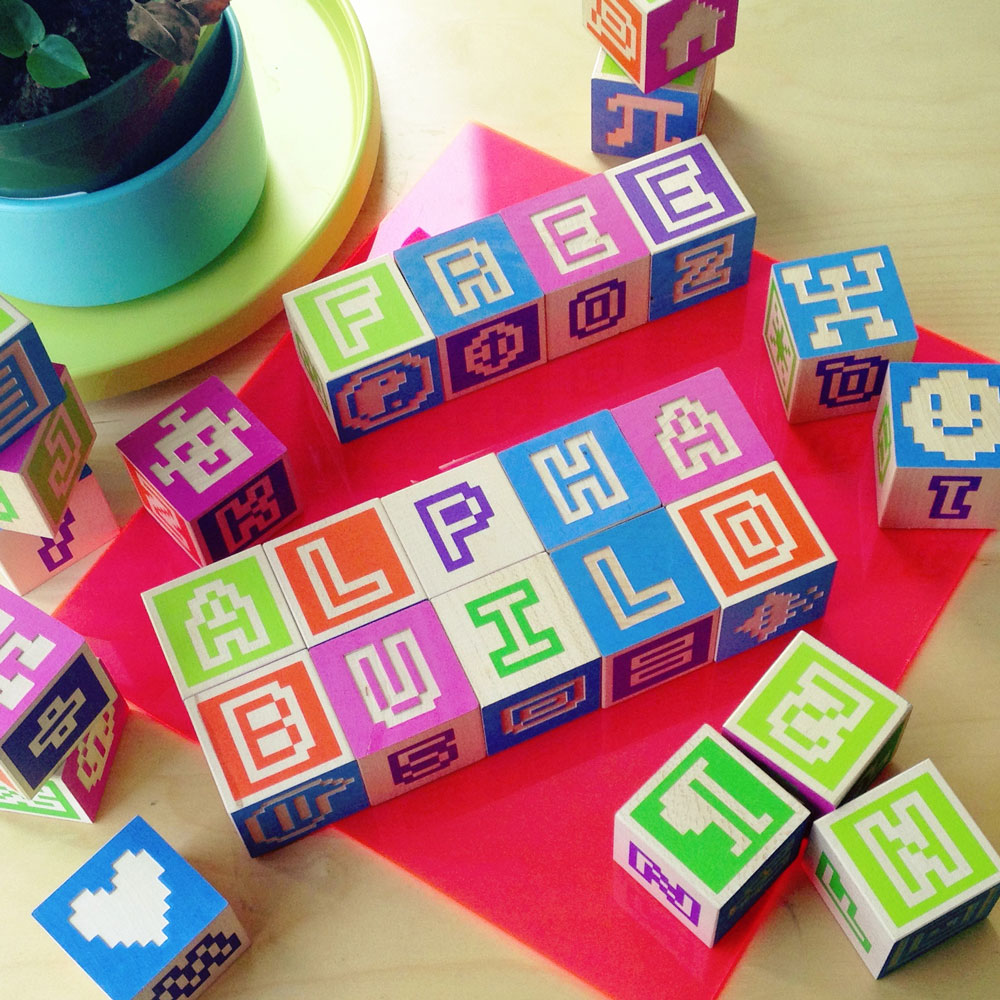 For the first time, Alphabuild will be FREE on the iTunes app store!
Alphabuild is your very own letter factory! Build your letters by catching the colored shapes in your light field. Collect power-ups, pop bonus bubbles, earn stars and points as you go! Level One is an easy, no-penalty way to play. In Levels Two and Three, avoid the baddies before they reach your letter and cause trouble. Play as many rounds as you need to earn perfect gold stars for your whole alphabet.
https://itunes.apple.com/us/app/alphabuild/id447715053

Check out the video introduction and tutorial on YouTube:

http://www.youtube.com/watch?v=MWPoi5S-dC4

TIP: If you happen to find the default difficulty too easy, try turning it to level 3 in the app settings. How many points can you score?