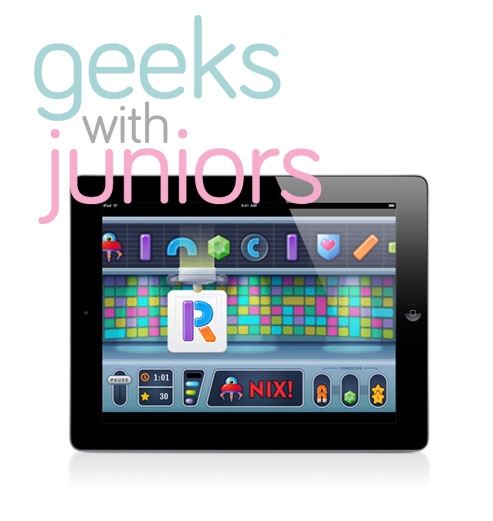 The self-proclaimed geeks over at the technology blog Geeks with Juniors have written up a great article reviewing Alphabuild, our letter-factory educational iOS game.
Alphabuild is an excellent, intuitive and fun game to play with. People of all ages can enjoy this game–it is the perfect iPhone game for the entire family. I'd definitely keep this game on my iPhone, where I can easily access it and hand it over to my juniors anywhere we go. A perfect time-filler game!
Read the rest of the review on their blog, and check out their reviews of other great and geeky games.