We are happy to announce that a series of vibrant typographic greeting cards and postcards now grace our virtual shelves. Each art card features a vibrant illustration inspired by letters and letter shapes. The cards feature posters originally created for our sister site PSY/OPS Type Foundry (which kinda explains our love for everything alphabet). Each poster is inspired by and makes use of a single typeface found in the PSY/OPS library. These cards are far from your average typography card; they are wacky, swirly, abstract art cards, but if you look closely you'll see chunks of letters and punctuation.
Aaaaaaand… all cards are going out with FREE SHIPPING! Take a look in our shop and pick out a few!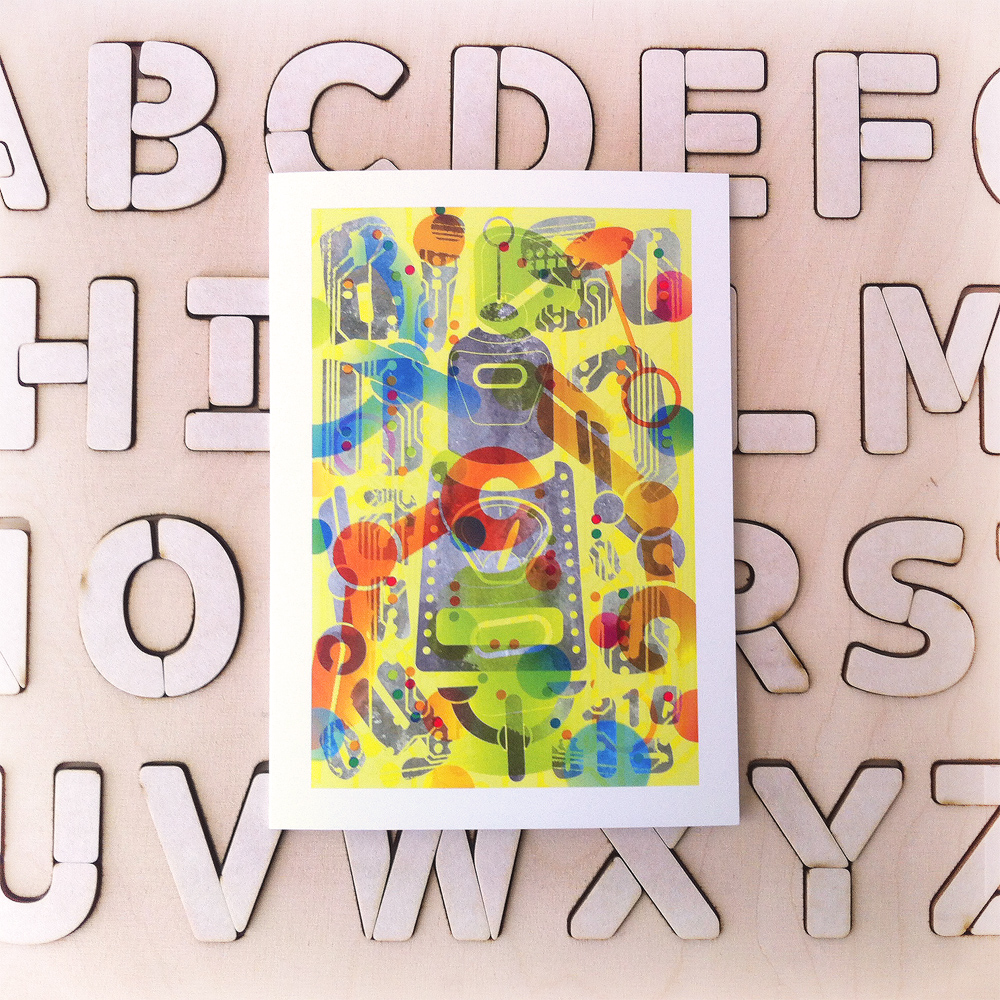 Binary Solo — A robot greeting card featuring the typeface Franzen by Claudio Rodil.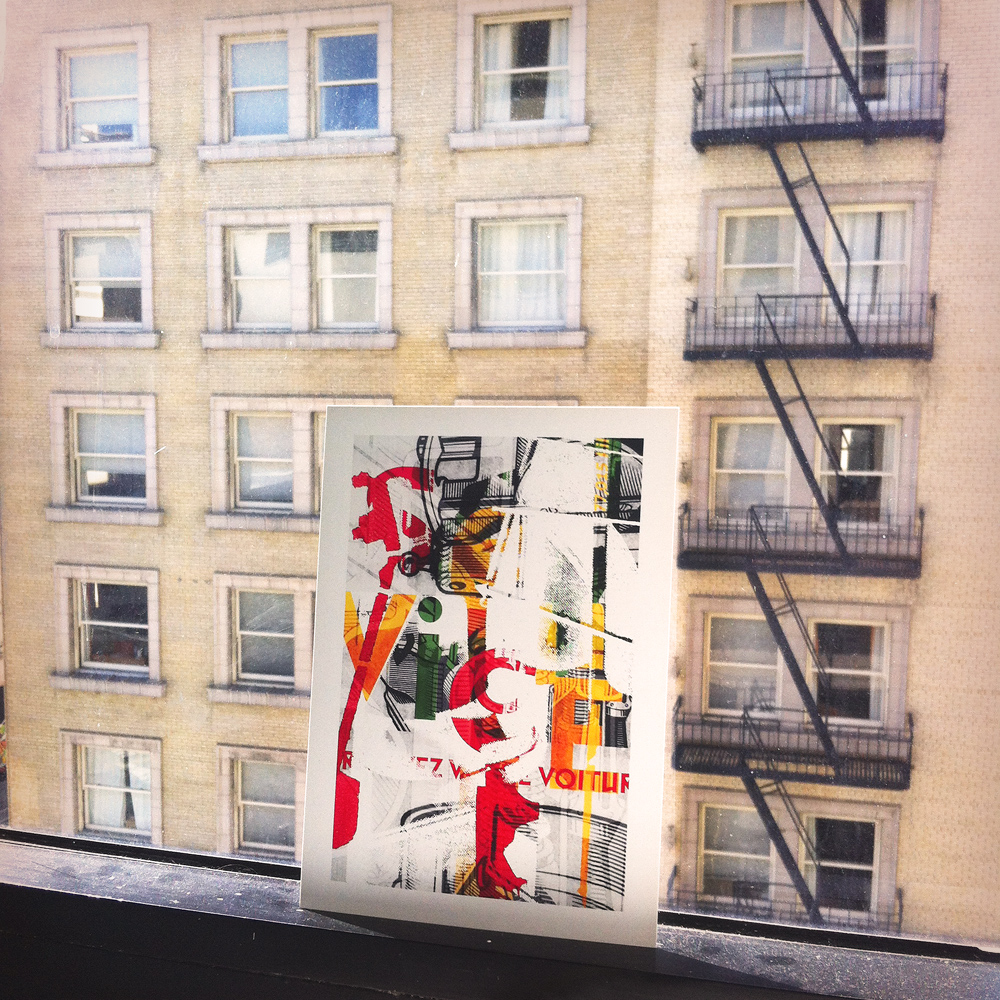 Full Service — A mechanical postcard featuring engine parts and the typeface Vidange by Jack Usine.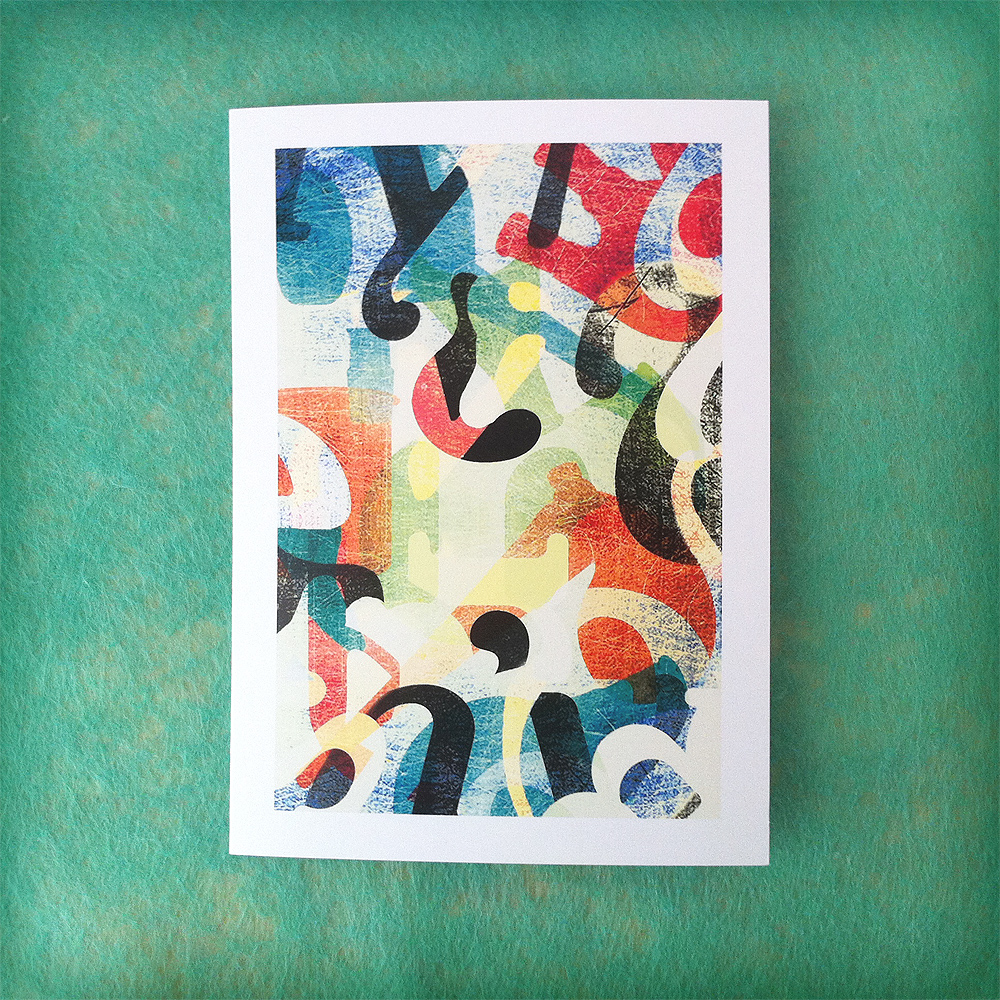 Suspension — A chemistry inspired greeting card featuring the typeface Alembic by RXC.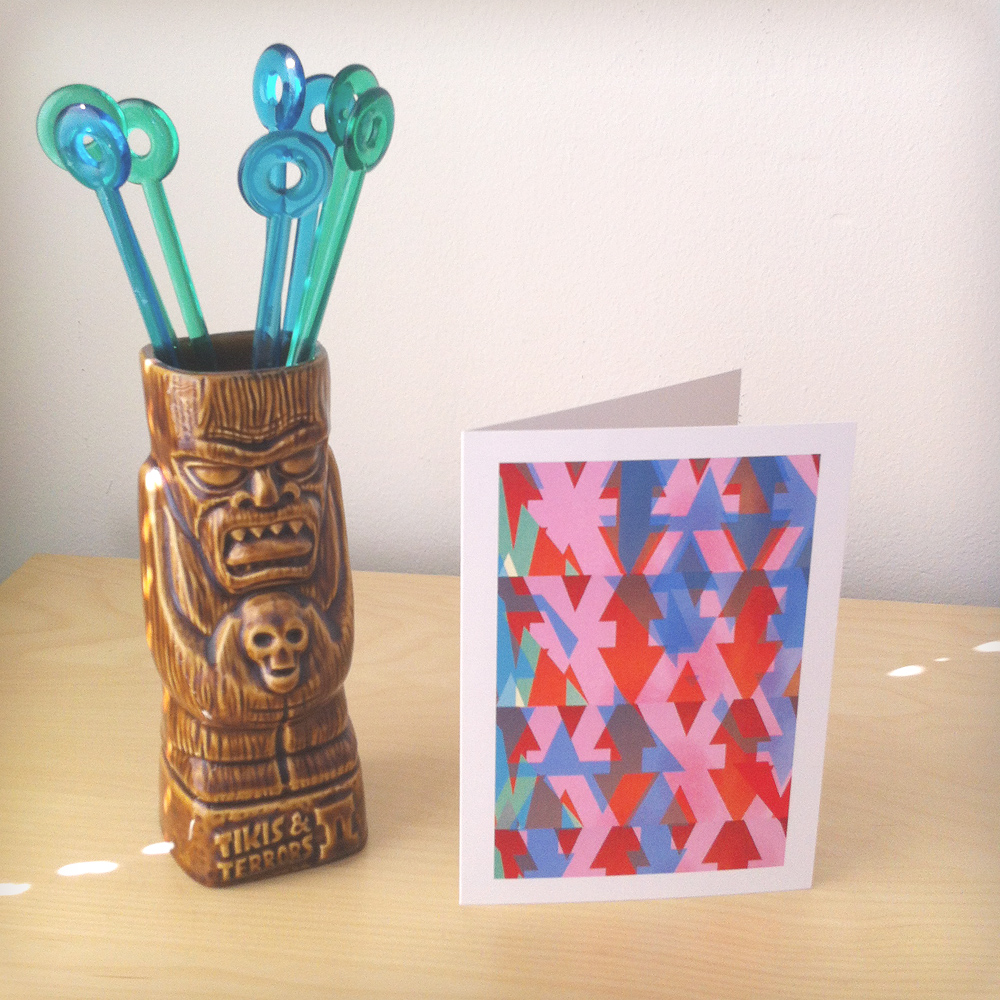 Ecsez — A graphic greeting card featuring the typeface Graficz by Stefan Hattenbach.
See more of our greeting cards in our shop!